Doggie Daycare
Your Furry Family member can expect a day rich with exercise and attention, filled with interaction and play with dogs of all ages. Our Play Groups are always supervised by one of us.
Boarding Hotel
"We know how hard it is to leave your pet – we're pet owners too! That's why we take pride in providing first-rate care for your furry family member, just like you would." With over 25 years experience, we are committed to the safety and happiness of our guests.
Grooming
A clean dog is a happy dog. We offer a full suite of grooming options from baths to nail trimming to teeth brushing and more!
Training & Behavior Services
Training dogs is a passion of ours. Check out our schedule of upcoming training classes.
97 Millville Rd. Mendon, MA 01756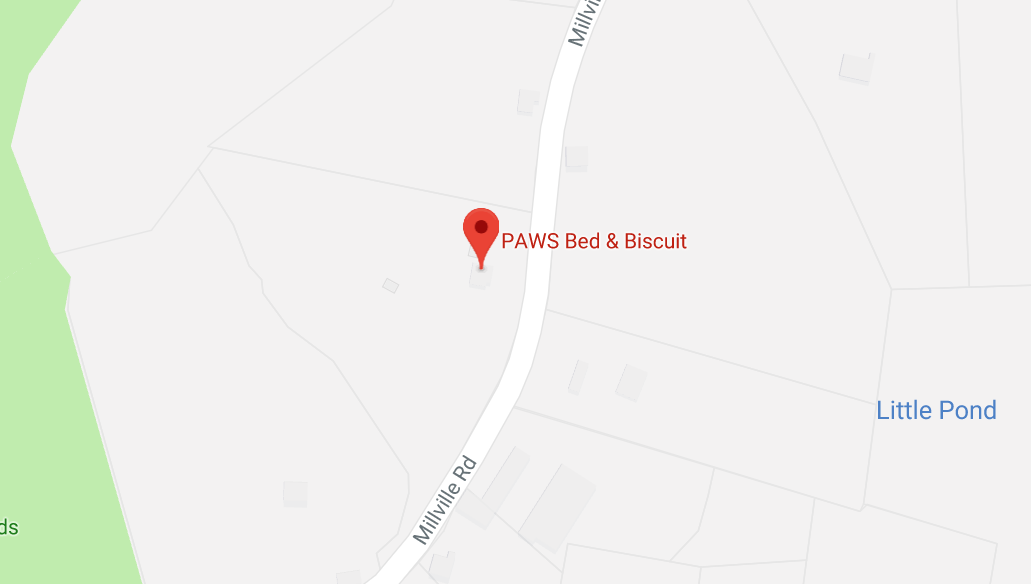 Weekday hours
Morning Drop-Off/Pick-Up Times: 7am-9am
Evening Pick Up Times: 4pm-6pm
Saturday Hours
Morning Drop-Off/Pick-Up Times: 9am-10am
Evening Pick Up Times: 4pm-5pm
Sunday Hours
Morning Drop-Off/Pick-Up Times: 10am-11am